Backshells from
R.E.C.
Whether it's for price-sensitive industrial applications, high-end military requirements or custom solutions, we can make backshells for you.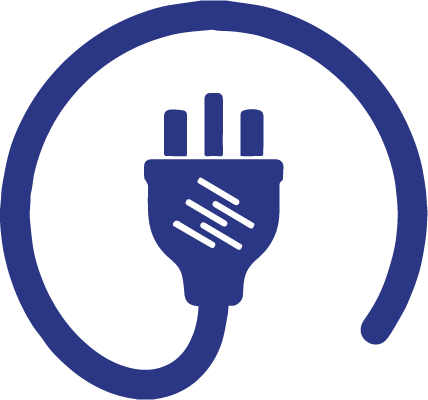 Cross referencing
We can build to the exact specifications of whatever backshell you're using, whether it's military (e.g. M85049), Polamco/TE, Glenair, Amphenol, etc.
Our expert knowledge of these products allows us to cross reference from almost all manufacturers and provide a drop-in replacement.
Providing solutions
We don't just make backshells according to the standard military classes. We make backshells that will provide solutions for you. For example, our EGM adapters (exploded pictured above) provide EMI/RFI shielding, ingress protection and strain relief, all without the need for tools, straps or heat shrink boots, saving the user time and money.
Cost reduction
We have all seen prices from the well-known manufacturers go up. We can help keep your costs under control.
Customisation
…and if your requirement is nothing like any of those described above, we can still help, regardless of the size, shape, interface, material required.
REAL SOLUTIONS, NOT JUST PART NUMBERS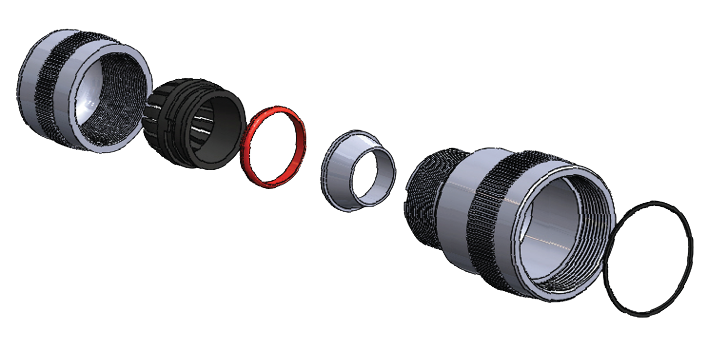 Our core business is our 5015 and 26482 series I connectors, and we produce backshells for all of the standard classes and requirements for these connectors.
We also have an ethos of providing solutions for whatever requirement our customers have, whether part of our core range or not.
Therefore we produce backshells for almost all connector series and environments.
All of the standard materials, finishes, interfaces and styles are available. Some examples are below:
Cadmium olive drab
Electroless nickel
Black zinc nickel
Black zinc cobalt
Green zinc cobalt
Black anodized
Aluminium
Bronze
Stainless steel
MS3057 cable clamps
PG/EGM/PHM/CG
banding adapters
heat shrink boot adapters
EMI/RFI lamb base thread adpaters
thread adapters
5015 & 26482 series I
MIL-DTL-38999 SERIES III & IV
MIL-DTL-38999 SERIES I & II
MIL-DTL-26482 SERIES II
MIL-DTL-83723 SERIES I & III